Group Tennis Lessons
Learn and Make Friends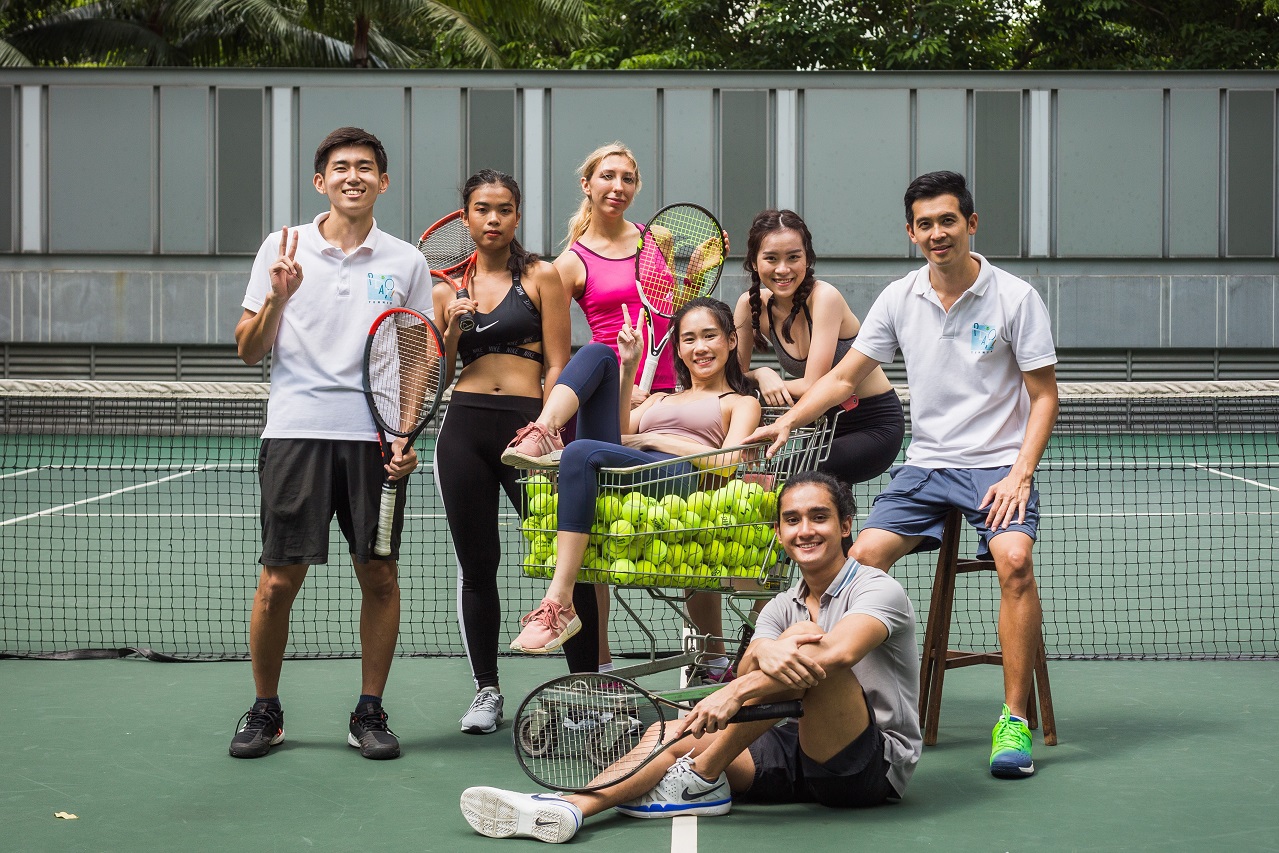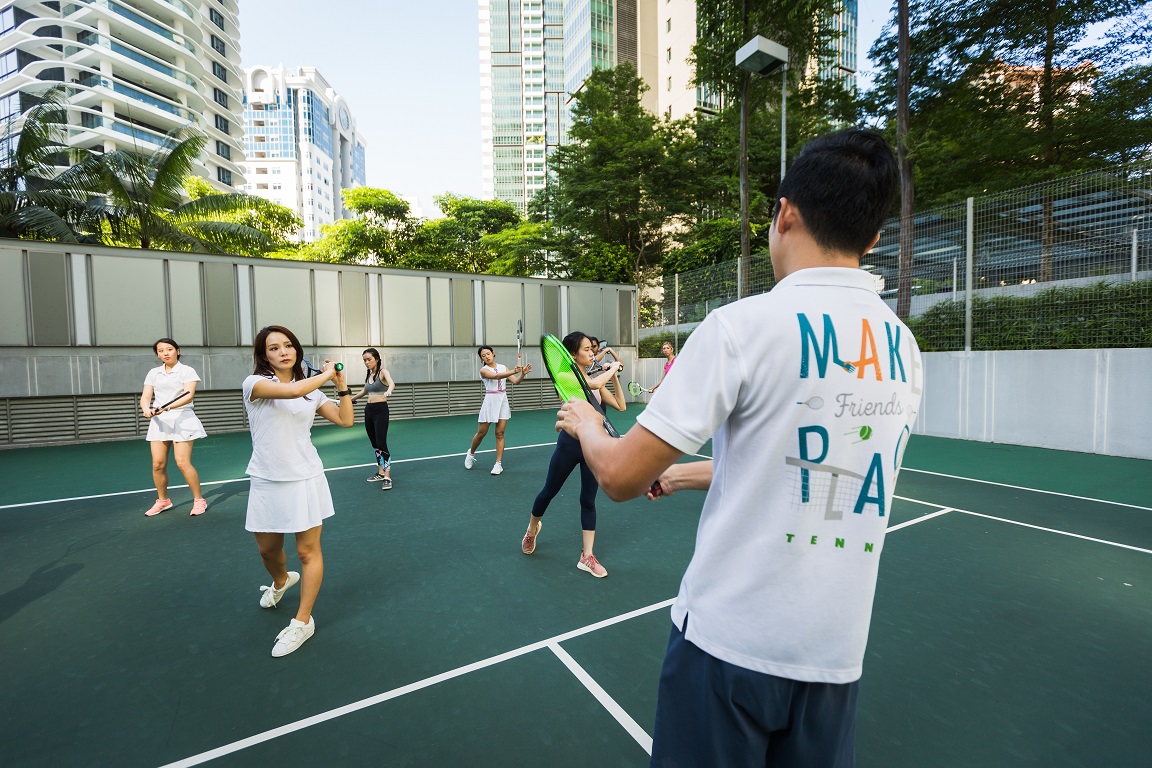 Most Popular Class
Our group tennis lessons are the most popular classes as they are affordable, suitable for all levels of players, are ongoing, and are a great way to make new friends and find tennis partners.
You might have seen our professional coaches at various courts in Singapore: Farrer Park Tennis Centre, Kallang Tennis Centre, Heartbeat@Bedok and Yio Chu Kang Tennis Centre. Swing by and join any of the sessions closest to you.
Our Schedule for Group Tennis Lessons
Tuesdays @ Yio Chu Kang Tennis Centre from 8 pm to 10 pm
Wednesdays @ Farrer Park Tennis Centre from 8 pm to 10 pm
Thursdays @ Heartbeat Bedok from 8 pm to 10 pm
Saturdays @ Heartbeat Bedok from 10 am to 12 pm
Sundays @ Espada (Somerset MRT) from 9 am to 11 am
Sundays @ Farrer Park Tennis Centre from 5 pm to 7 pm
Suitable for all Levels of Tennis Players
Our group tennis lessons are structured in a way that is suitable for all levels of players. Beginners will learn the basic skills and more experienced players will be taught how to hit with topspins and to control the direction of the balls.
The classes are a solid a two-hour sessions, where you will get to hit at least a hundred tennis balls, fed to you by our advanced ball machine or an instructor.
The tennis drills will give you the opportunity to practice a wide range of shots - forehands, backhands, volleys and serves. Your tennis coach will get you to focus on your own strokes and practice according to your own level, so you need not worry that there might be players more or less experienced than you. You will be able to progress at your own pace in a structured yet relaxed atmosphere.
Ongoing Group Tennis Classes
We run group tennis lessons five days a week, which means plenty of sessions and timings at your convenience. These classes are ongoing and you may join any session. If you miss a session, you may simply join the next available one. We offer this flexibility to accommodate working adults and students who often have tight schedules.
Play in a Friendly and Social Environment
On the court, our players enjoy chatting, exchanging tips about tennis and stories about life. Besides upping your game, you can expect a fun, stress-free and social environment where you can expand your social circle, meet new friends from all over the world and combine exercising and socialising. There's no better way to spend two hours if you're a tennis fan.
Come join us and our professional trainers, and experience social tennis today. Our sessions are a big hit! For proof, check out our fun pics!
Affordable Way to Learn Tennis
Group lessons are the most affordable way to learn tennis and improve your game. The coaching fees are $40 for a class. You may compare the rates with private and pair lessons at Coaching Fees. Group programs are great for beginners and intermediate players and are casual and fun. Our certified tennis instructors will conduct drills and dish out tips and teach you modern tennis techniques.
Fees
$160 for 4 classes (2 hours each class). This includes the court fees. Payment should be made at least 3 days before the lesson to confirm registration.